Titan Recruitment - finalist for Candidate Care Award
Titan Recruitment has been selected as a finalist in the RCSA Excellence in Candidate Care Award.
​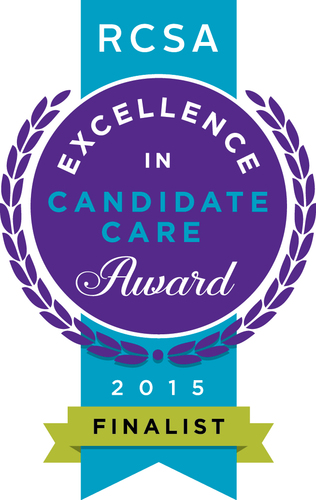 ​
The Award for Excellence is undertaken by industry and professional body RCSA (Recruitment and Consulting Services Association), and will recognise an organisation that has achieved outstanding results through key initiatives that demonstrate leadership and commitment to excellence in candidate care and management.
Managing Director of Titan Recruitment, Craig Van Heurck said "we're thrilled to be judged a finalist for the Award for candidate care excellence. Being a finalist is a great achievement in itself. We place a great deal of focus on 'the care factor' for any person that we deal with in our business and this validates our endeavours in relation to contractors and candidates."
"The flipside is our clients entrust us to representative their brand in the market, and that is a commitment we take very seriously."
Titan Recruitment's Candidate Care programme stems from its values of Integrity, Passion and Innovation. "Candidate behaviour and their approach to the job search has changed, and we recognised that we too had to change to be able to engage with candidates at an intimate level."
"We believe that consistent and genuine care for candidates strengthens our efforts in candidate attraction and retention. Quite simply, treat every person with respect, nurture relationships and deliver results, and you're likely to be remembered," said Van Heurck.
The winner will be announced at the RCSA Gala Ball on 21 May, 2015, in Sydney.