Priority occupation list being fast-tracked to Australian PR status
By Natasha Prévot, Director at TechVisa
We've had the pleasure of meeting with Natasha Prévot, Perth based Director at Techvisa. She's had some great traction with the Global Talent Program which works as a fast-track to Australian PR status which also has the Government backing this subclass currently with a huge boost of funding post-budget.
How are you finding the current immigration industry in this COVID-struck market?
We are actually getting some great traction over the last few months thanks to a number of key occupations being moved to the priority occupation list, as well as healthcare positions prioritised to help with the COVID recovery. Occupations on the priority list are receiving fast-tracked processing as well as being granted travel exemptions within a few days.
It's certainly positive for the mining industry with positions such as Geotechnical engineer / mechanical engineer / mining engineer all being pushed through quite quickly. We have obviously had to adapt which subclasses we focus on with one of these being the short-term project visa pathway as well as the regional visa pathways.
What is one of the most popular visas that you are processing at the moment?
The Global Talent Program would have to be a stand-out in the current market. We have had some huge wins under this program which is a fast-tracked option to PR for those outstanding individuals in their respective fields. We've had recent wins from individuals in the gaming, blockchain, spacetech and medtech fields. Additionally, the government are full-steam ahead with this program having tripled its intake to 15,000 places for the year ahead. The program is currently broken down into the following sectors:
Resources

Agri-food and AgTech

Energy

Health Industries

Defence, Advanced Manufacturing and Space

Circular Economy

DigiTech

Infrastructure and Tourism

Financial Services and FinTech

Education
What does that pathway to PR look like in this current market?
There are certainly a number of PR pathways that applicants are able to access in the current market. Anyone based in WA can also consider the new regional visa pathway for permanent residency and we have seen a big interest in this stream. Additionally, there are still places available for employer-sponsored permanent residency, general skilled PR as well as the Global Talent Program.
Do you have any tips or recommendations for skilled professionals who are looking to make the move to Australia?
Now is the time to start preparing for border openings in 12 months. We have had a number of applicants get in contact to prep their applications so they are ready to lodge as soon as borders re-open.

Whilst we are still seeing movement in processing, be realistic with timeframes and give yourself 1-2 months on top of what you expect the visa process will take, particularly if your occupation is not on the priority list.

Get an agent on your side. With all the changes, having an RMA who you can chat to about the best pathway is key!
About Natasha Prévot, Director at TechVisa
​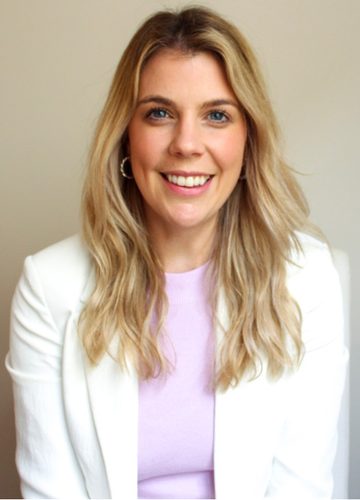 ​
Natasha has a strong background in recruitment, human resources and migration. With her professional networks, market knowledge and deep understanding of immigration requirements, she works to ensure a seamless migration process for her clients. Techvisa is the go-to in the tech space for Immigration. Techvisa has worked with some of the most game-changing tech companies and individuals locally and across the globe to navigate the process for acquiring a work visa or permanent residency status in Australia. Given their experience and knowledge of the tech space, they manage the entire application process from A-Z and require minimal input from the company. They have recently had some big wins under the Global Talent Program which is a streamlined pathway to permanent residency for tech talent + stand-out individuals in their field. Get connected with Natasha who is based in Perth for more insight – 0477 777 055 or natasha@techvisa.com.au